Website design and development for a new school academy.
Date: 03 October 2022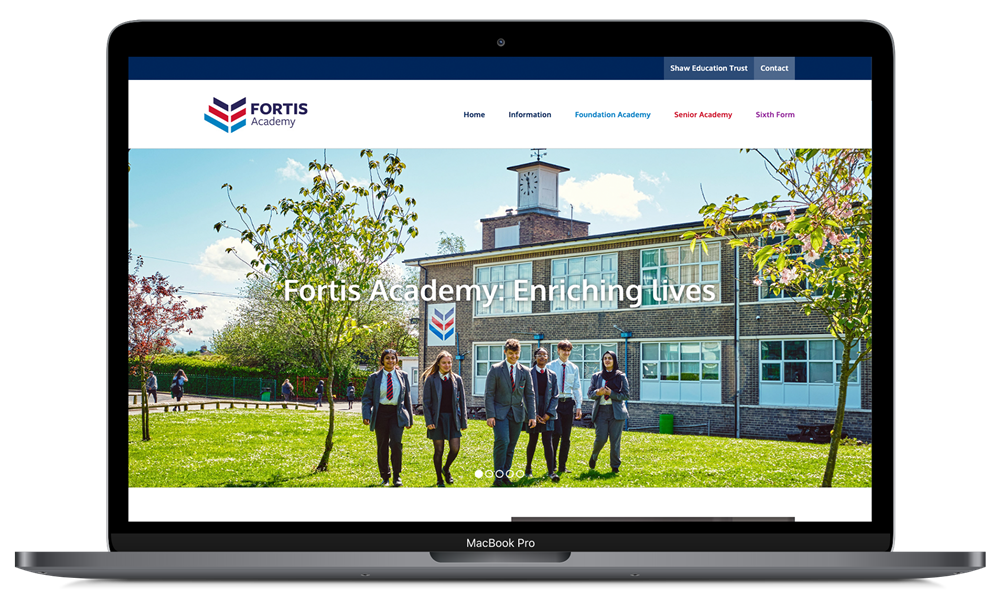 In the last quarter of 2022, we completed a website for Fortis, a new academy school that encompassed the Foundation Academy, the Senior Academy, and the Sixth Form Academy.
We were briefed to create a site that embodied the spirit of the new academy status and incorporate a recent rebrand.
---